Nursery
Now taking applications for September 2022
Please contact us for more information as detailed below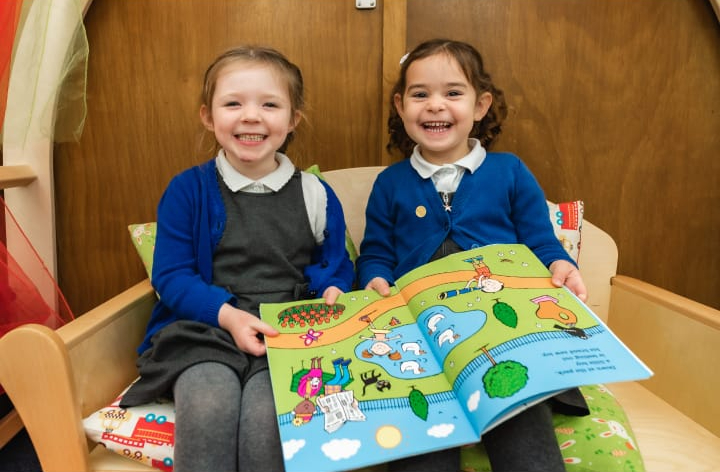 The school was very excited to open our new Nursery in September 2019, and has quickly grown from strength to strength. The class is open to children aged 3 and 4 years of age. Queensway Nursery does not offer a provision for 2 year old children.
The aim is to build upon the continuing success of our Reception stage and give children a positive start to school life in a secure and nurturing environment.
The nursery has its own spacious classroom and outside play area adjacent to the 2 Reception Classes. The staff team are an Early Years Teacher and three Teaching Assistants who are highly experienced Early Years practitioners.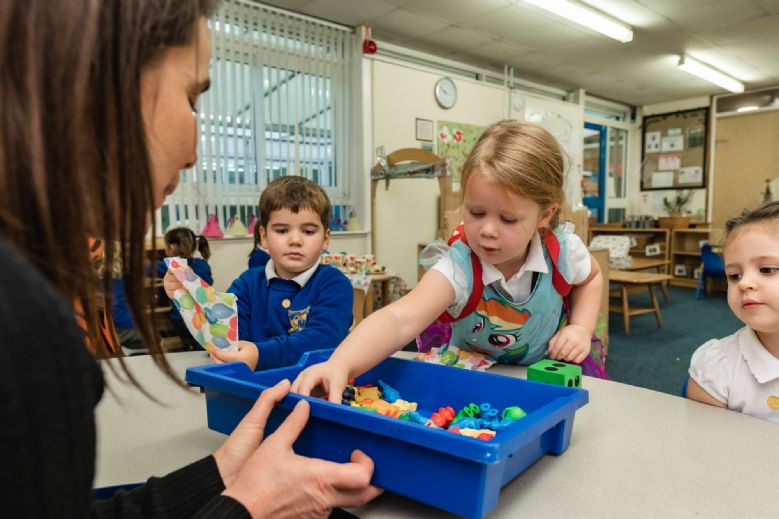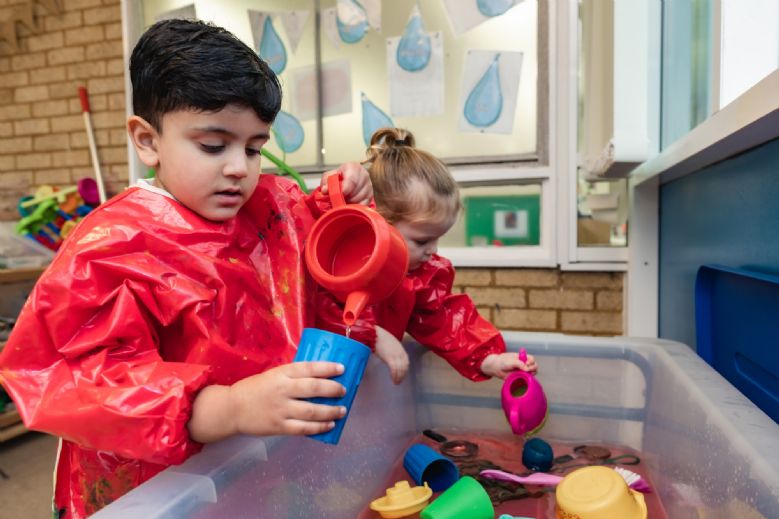 Entitlement starts from the term following your child's 3rd birthday:
Autumn Term: September 1st - December 31st
Spring Term: January 1st - March 31st
Summer Term: April 1st - July 31st
Admissions are three times a year, for as long as places are available. Funding and entitlement are based on a three-term year, with children starting in September, January and April.
The school has set a termly deadline for considering applications for admission in the following term:
For September start- Autumn Term: Application need to be received by 30th March
For January start- Spring Term: Application need to be received by 30th September
For April start- Summer Term: Application need to be received by 31st January
Universal Early Education Funding (15 hours)
The 15 hour provision is for 5 mornings (8:30am-11:30am) or 5 afternoons (12:00pm-15:00pm), 5 days a week, term time only. Other patterns of attendance cannot be accommodated, however requests for a child who attends for 15 hours to access extra sessions on a paid basis will be considered if there is capacity and this would be at a cost of £10.50 for one morning or afternoon.
Parents can request for their child to stay at the end of the morning session or come in earlier for the afternoon session and have their lunch, subject to capacity being available. Lunchtime runs from 11:30-12:30 at a cost of £3.50 per day. School meals can be provided at £2.20 per day.
30 Hours Extended Childcare Entitlement
From September 2017, families meeting certain eligibility criteria are now legally entitled to a funded early years place of 30 hours per week. Information on this entitlement is available at https://www.gov.uk/30-hours-free-childcare This provision will be from 9:00am-15:00pm, 5 days a week, term time only. Children eligible for this extended entitlement may access 15 hours at Queensway (5 mornings or 5 afternoons) and use the remaining 15 hours with another provider such as a childminder etc.
As our Nursery will be part of Queensway's educational setting, the uniform for nursery children will be the same as for our school-aged children. Please see uniform information provided under the Parent Information tab. The link for our page on Cross Embroidery's website is https://www.crossembroidery.com/schoolwear/46-queensway-school
For further information and to request an application form, please contact Elaine Fowler, Nursery Administrator:
Telephone: 01295 251631
Email: nursery@queensway.oxon.sch.uk
Website: http://www.queensway.oxon.sch.uk
As we are currently unable to arrange viewings to visit our Nursery, we have done our best to provide you with a virtual tour of our Nursery unit.
Early Years Pupil Premium (EYPP)
Early years pupil premium funding is available to support your 3 and 4-year-old child's development. Please click here for details on EYPP and how to check to see if your child would be eligible for this.
If you require any further information contact us via email - nursery@queensway.oxon.sch.uk