Admissions
Parents are very welcome to visit us when choosing their child's school.
As soon as you think you might like your child to attend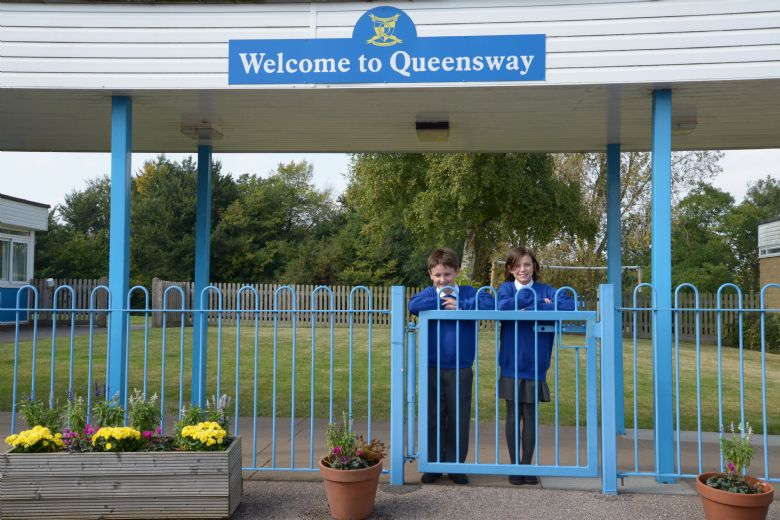 our school, please contact us to register your interest.
Queensway strives to be a fully inclusive school and all pupils are welcome, including disabled pupils and those with special educational needs. Our new Nursery Class is now open to children aged 3 and 4 years of age. The aim is to build upon the continuing success of our Reception stage and give children a positive start to school life in a secure and nurturing environment.
Please refer to our Special Educational Needs page (under our Learning & Curriculum tab and Queensway School's Accessibility Policy and Plan (under our Statutory Information tab) regarding:
The arrangements for the admission of pupils including those with special educational needs and disabilities
The steps we have taken to prevent disabled pupils from being treated less favourably than other pupils
The facilities we provide to help disabled pupils access our school.
Nursery Class
Universal Early Education Funding (15 hours) entitlement starts from the term following your child's 3rd birthday:
Autumn Term: September 1st - December 31st
Spring Term: January 1st - March 31st
Summer Term: April 1st and August 31st
From September 2017, families meeting certain eligibility criteria are now legally entitled to a funded early years place of 30 hours per week. Information on this entitlement is available at www.childcare-support.tax.service.gov.uk.
For further information and to request an application form to apply for a nursery place please contact the school on 01295 251631 or email nursery@queensway.oxon.sch.uk
Reception Class
All children are eligible for a full-time place at school in the September following their 4th birthday. Places are allocated at our school in accordance with the Oxfordshire Local Authority Admission Policy and full details can be found on the Oxfordshire County Council website at www.oxfordshire.gov.uk/startingschool. If you are applying for a Reception place in school, you will need to complete a Primary Application Form and return it to either the school or County Hall. The telephone number for the Oxfordshire Admissions Team is 01865 815175.
If you wish to come to Queensway School and live in our catchment area, you have priority and will be offered a place if there is a space.
If you live outside the catchment area you will be offered a place if one is available. The Local Authority considers all applications and will contact you if your child cannot attend the school of your choice. Further guidance about the LA Admissions Policy is available in the booklet 'Oxfordshire Schools Admissions and Transfers', which is published annually by the LA.
Applications for Reception can be made from 1st November 2022 until 15th January 2023. If your child already attends our Nursery they WILL NOT automatically transfer to Reception. The application process applies to all current Nursery children who are due to start school in September 2023 (birthdates between 1 September 2018 and 31 August 2019).
To apply online, please click on link below:
https://www.oxfordshire.gov.uk/residents/schools/apply-school-place/reception-applications/make-application
Please click here for a copy of OCC's Starting School Booklet which also contains information on the appeals process.