Learning & Curriculum
The Queensway Curriculum
Please scroll to bottom of this page for our Long Term Curriculum Plan which outlines our curriculum content, what we are teaching and when.
To find out what each class is learning in more detail, please visit the class pages and view 'Knowledge Organisers'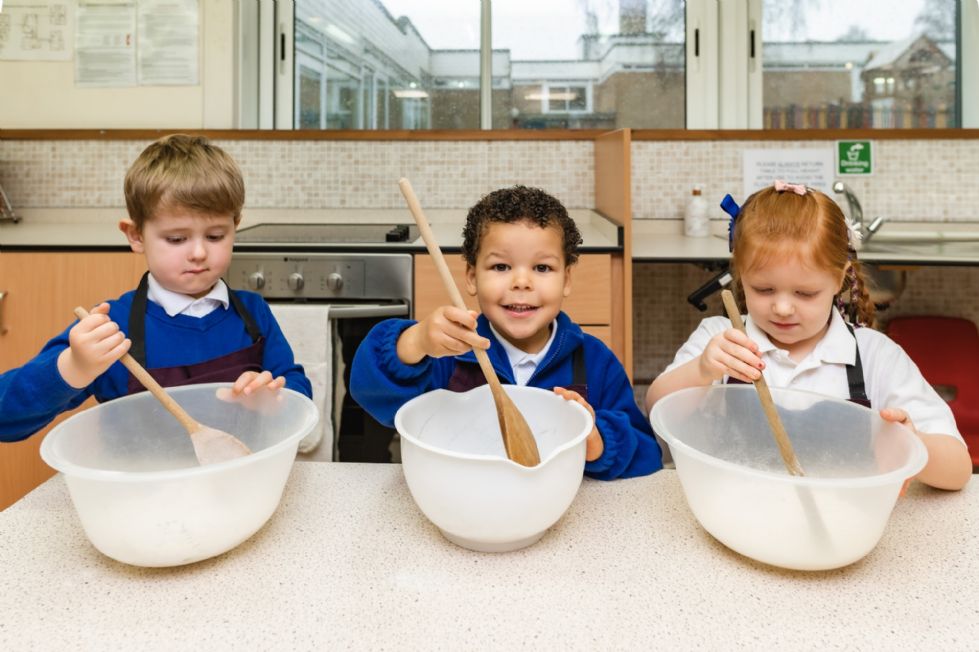 Intent
At Queensway, our curriculum incorporates the statutory requirements of the National Curriculum providing a broad and balanced education that meets the needs of all children. It is driven by the need to inspire and ignite a love of learning that is lifelong and memorable. Our aim is to enrich every child's school experience by creating an environment where children are encouraged to succeed and be the best they can be. We want to offer a rich and vibrant curriculum which is ambitious for all learners, ensuring that academic success, creativity and problem solving, responsibility and resilience, as well as physical development, well-being and mental health are key elements that support the development of the whole child. The localised context of our curriculum celebrates our community and makes learning relevant to the families we serve. This ensures that our children have a deep and connected knowledge and understanding of where they come from, who they are and what they might become.
Our curriculum is ambitious, inspirational, and flexible. Learning is planned with the intention of inspiring young minds, creating awe, wonder and curiosity and developing children's lifelong love of learning. It is underpinned by the concept of belonging to our community and becoming skilled citizens who will shape a hopeful, compassionate, thriving future for themselves and others. We provide a welcoming, happy, safe, and supportive learning environment in which everyone is equal, diversity is celebrated, and all achievements are recognised. At Queensway, cultural capital prepares children with the essential knowledge and skills for their future. The exploration of new skills and experiences help to nurture resilience, curiosity and creativity. The curriculum is further enhanced by our commitment to Values-based Education (including British Values) and, through this, we provide learning experiences which promote confident, self-motivated pupils, eager for lifelong learning.
Implementation
Progression of knowledge, skills and understanding is carefully planned, reviewed and adapted continually to ensure that children's learning builds effectively over time, ensuring that children are ready to meet the expectations of secondary school.
The school aims to provide an inclusive environment, where learners demonstrate high levels of enjoyment in their education and make very good progress in all subjects and areas of learning. Children at all levels are helped to achieve their potential. Those who are Most Able are challenged and supported through being offered tasks which provide opportunities for greater depth and those who struggle are encouraged and given targeted support to embed skills, to develop at their own pace or to learn in a style that best suits their individual needs.
Our curriculum design ensures that the needs of the individual can be met through quality first teaching. This teaching will include: clearly designed sequences of lessons, differentiated work to support the needs of all abilities, plenty of opportunities to involve and engage pupils, the appropriate use of modelling, explaining and questioning for pupils to engage with higher levels of critical thinking skills, providing pupils with the chance to talk both individually and in groups, an expectation that pupils will accept responsibility for their own learning and work independently and regular use of encouragement and praise to engage and motivate pupils. Teachers are encouraged to take a flexible approach to lesson structure in order to give the opportunity for targeted teaching.
In addition to whole class teaching, where appropriate, learning may be supported by bespoke, targeted, proven interventions. This approach impacts in a positive way on children's outcomes.
Subject leaders play an important part in the success of the curriculum by leading a regular programme of monitoring, evaluation and review and the celebration of good practice contributes to the ongoing commitment to evolve and improve further. All subject leaders are given access to training and CPD opportunities to keep developing their own subject knowledge, skills and understanding, so they can support curriculum development and the professional practice of colleagues.
Impact
Pupil progress is measured through ongoing teacher assessment and through three key points during the year. Teacher assessment is at the heart of our cycle of "plan, teach, review." Teacher assessments are utilised to plan work to address misconceptions and gaps in learning, ensuring that the curriculum effectively meets the needs of all pupils. At the end of each assessment point, data is gathered, and progress is monitored by the Senior Leadership Team. Children are expected to make good or better progress in all subjects and this individual progress is tracked and reported to parents at Parents' Evenings and within end-of-term reports. Children have opportunities to share their learning with each other, their parents and carers and other learners through school-based exhibitions, class assemblies, shared lessons, local writing competitions and events involving other local schools.
We endeavour to ensure that pupils leave Queensway School with a secure understanding of the academic content; with the understanding of how to be socially, morally, spiritually and culturally responsible and globally aware; to know how to make positive contributions to the local area and how to endeavour to be the best that they can be. We are proud of the academic achievements of our children and know that once children from Queensway Primary have moved on to secondary school, they have been supported through their transition; have high aspirations and self-belief and are able to work with independence and self-motivation. We aim for all of our children to leave Queensway respectful, skilful, ambitious citizens with a thirst for life and all it has to offer.