Phonics
Click here for our approach to teaching Phonics.
At Queensway Primary School, every child is taught Phonics through a highly structured programme of daily lessons across Foundation Stage/KS1. This takes the form of differentiated groups and whole class teaching. Each session gives and opportunity for children to revisit their previous learning, be taught new skills and apply what they have learned by writing and reading a sentence.
We use planning guidance and resources from the Little Wandle for Letter and Sounds programme to enable us to deliver fun and engaging lessons. We teach using a synthetic approach to teaching 'pure sounds' to develop the skills of segmenting and blending for reading and writing. Most importantly, lessons are planned according to the children's need to help develop their love of reading and writing.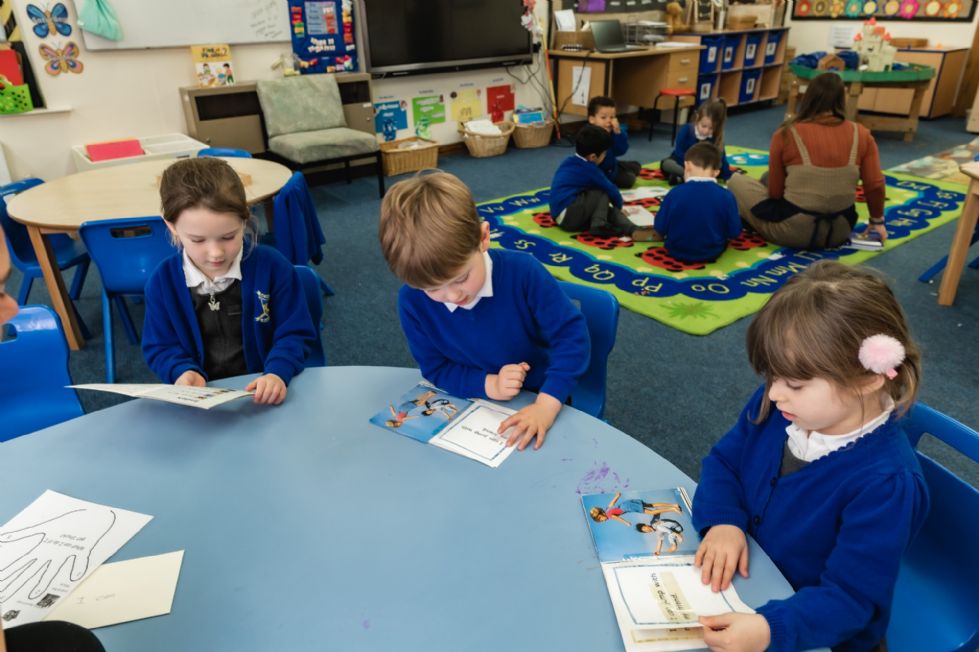 We believe the provision we provide will develop reading and writing skills from an early age. We ensure that children immediately apply their phonic knowledge in writing and as well as during 1:1 reading and guided reading sessions with carefully chosen texts to consolidate what they have learned in phonics.