Sports Council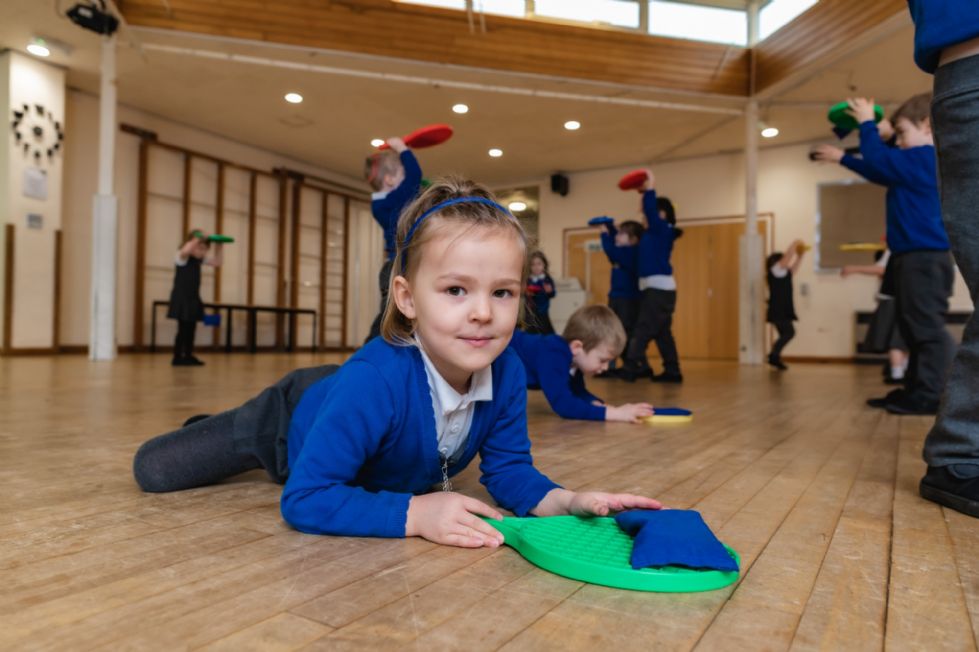 A Sports Council has been set up at Queensway with the main aim of promoting children being active and fit both in and out of school.
Our Sports Council this year is currently being run by six dedicated Year 3 children who have a clear passion for being healthy and active, who want to project their own love and enjoyment for physical activity onto other pupils at school. These six children represent the school making exciting sporting decisions.
The children have already been very busy this year, in the short time since being elected. They have created a video introducing themselves and also another where they set a challenge! The children will continue to communicate their ideas/ challenges with the rest of the school in this way.
Meet our Sports Council
These six children all went through an application process and were chosen based on their clear passion for leadership and enjoyment of different sports, including athletics and football. Introducing: Kiki, Tilly, Harry, Ashton, Jack and Ella.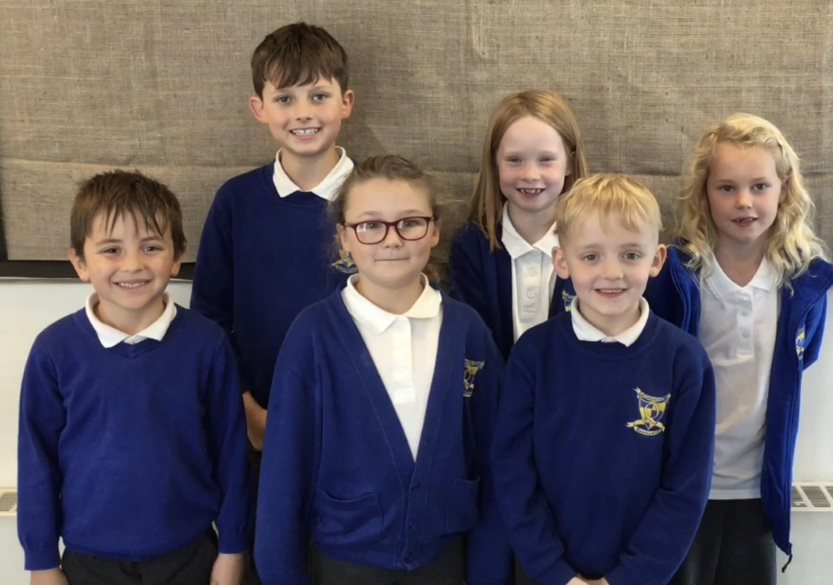 Sports Day 2021
This year, Sports Council have been very busy organising sports day. They decided that sports day was going to be slightly different as they wanted Queensway to take part in the 'Sportshall Athletics School Games Pentathlon'. Children at Queensway took part in 5 different activities striving to beat their own personal best.
Children in Nursery and Reception decided to choose their own 5 activities to participate in, including a sack race.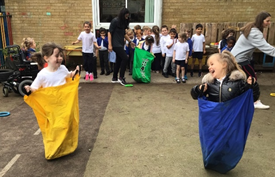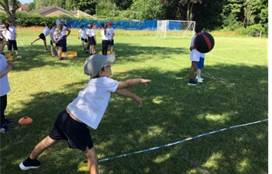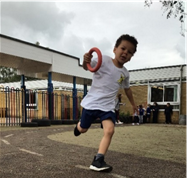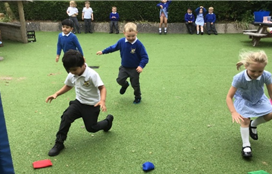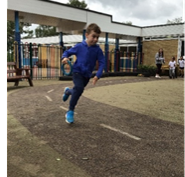 In KS1 and KS2, children took part in the planned event so that we could compete against other schools. We are all very excited to announce our results in the end of term newsletter!
In KS1, children enjoyed a range of activities including a bean bag target throw as well as how many bounces they could do in 20 seconds.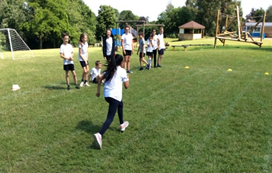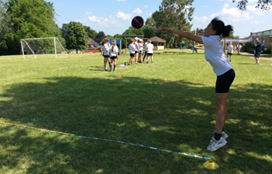 In KS2, children participated in similar activities, such as the vertical jump as well as the standing long jump.
It has been lovely to see the children having fun and getting active across the school, over the past week. We would like to say a massive thank you to the children for their continued enthusiasm.