Wellbeing Warriors
At Queensway, we recognise the importance of looking after and promoting positive mental health and wellbeing for pupils, staff and visitors. A selection of children from Key Stage 2 have been appointed as Wellbeing Warriors after writing letters of application for the role.
Meet the Wellbeing Warriors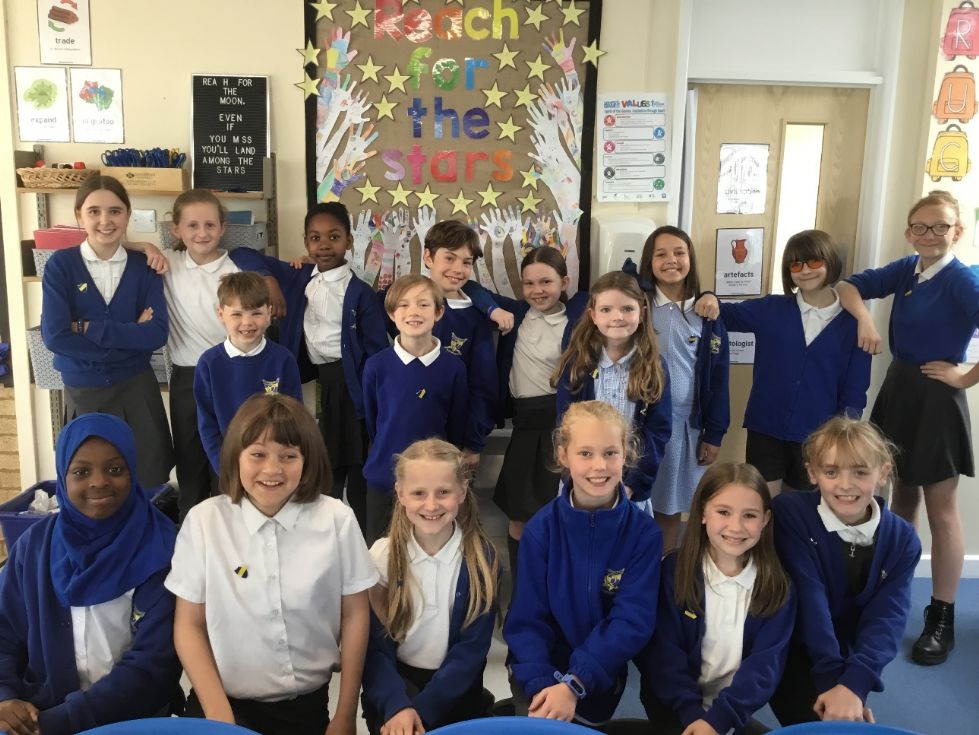 Our role as Wellbeing Warriors is to look after people's wellbeing throughout the school. We are here to look after your wellbeing to ensure that Queensway is a happy and safe place for all. As a group, we have recently carried out a survey to find out about wellbeing at our school currently and aim to use this to support and encourage positive mental health in the future.
Our aims:
To spread happiness and peace throughout the school.
To welcome new children and staff to the school.
To be kind, caring and helpful towards others.
To always treat others as we would like to be treated ourselves.
To promote and put into place the 'Five Ways to Wellbeing'. (Connect, Take Notice, Give, Keep Learning and Be Active).
Our current action plan (2022-2023):
Promote our role within school to ensure that pupils know who they can talk to when they need to.
Provide support in homework club.
Fundraise for a buddy bench.