Children in Need 2022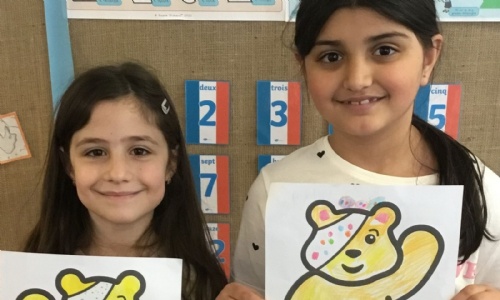 Children in Need, which was on Friday 18th November, was a grateful event that was amazingly supported by parents, staff and children, showing a true community spirit. We raised £358!
Queensway defiantly showed off their sparkles and pompoms, with smiles across the school. Throughout the day, the children learnt about the people and projects their donations support and understood why and how their money helped children less fortunate than themselves. The children took part in a walk and chat to help support positive mental health and did lots of mindfulness activities to unwind. From Nursery to Year 6 there were lots of Pudsey activities including a teddy bears picnic with the younger children and a time for KS2 to show off their talent, including a very talented pianist to a beautiful snow dance. Well done to the winners and runners-up but most importantly to every child at Queensway who clapped, cheered, supported and dressed up to create a memorable day and raise money for Children in Need.
Thank you for your continued support.
On behalf of the School Council