Science Week 2022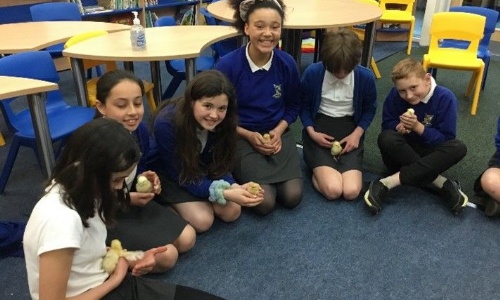 Recently, Queensway celebrated Science Week and it was a joy to witness the children rolling up their sleeves and getting stuck in with all of their Science investigations. The children took part in Science Oxford's 'Big Science Event' where they had to plan and carry out their own Science experiments in small groups before reporting their findings to the rest of the class. We were blown away with how well the children organised their resources and communicated as a team and we saw lots of wonderful examples of working scientifically.
Over the week, the children got to experience a range of Science workshops, from a planetarium visit in Years 5 and 6, to a 'Magic of Science' show in Years 3 and 4 and to being visited by a Science inventor in KS1 and Reception. The children loved these sessions and there were lots of moments of awe and wonder which led to lots of Science discussions and questions.
Finally, we were lucky to have some fluffy friends come and stay with us over the week. The children enjoyed their time visiting the chicks and they were fascinated with how quickly they were growing and developing.
Thank you again to Science Oxford for their fantastic shows and we are looking forward to seeing if any of our Science competition winners make it through to the final stages of the 'Big Science Event'.