World book day 2022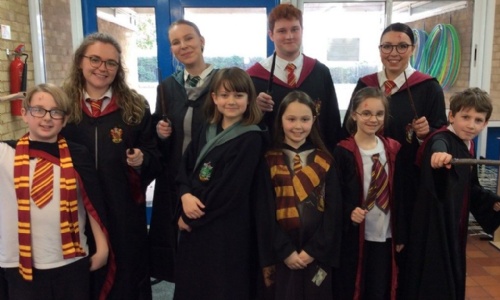 Our pupils had a wonderful day celebrating World Book Day on Thursday 3rd March. They all came to school dressed as their favourite book character and took part in fun themed reading and book related games and activities throughout the day. We also took part in a book swap during the week where our pupils bought in a book they had read and enjoyed at home and swapped this for a token which they were able to exchange for a different book on World Book Day. Teachers also swapped classes for a story time session with another class which our pupils (and teachers) loved!
Years 1, 2 and 3 enjoyed a special World Book Day assembly with a French twist! Annabelle from Lingotots read the story 'The Very Hungry Caterpillar' and sang some fun songs such as 'If you're happy and you know it' all in French. Our pupils were able to show off some of the French that they have been learning in class and confidently joined in with the counting and body parts.
All our pupils received a World Book Day token, so they will be able to buy a new book to enjoy!