national RSE day (Relationships and Sex Education)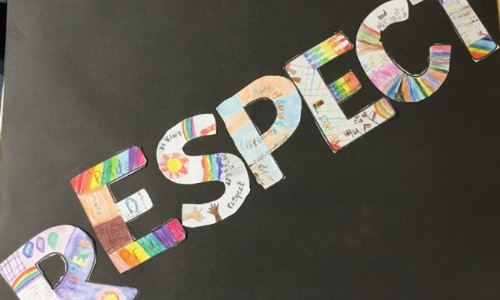 On Thursday 24th June 2021, it was national RSE day (Relationships and Sex Education)
This year's theme was 'faces'. Making sure that children are comfortable talking about relationships and sex education is crucial as it can have a positive impact on their life.
Throughout the school, we focussed on the themes of respectful relationships, caring friendships and families and those who love me. Each year group completed an extra PSHE lesson looking at this area, and afterwards created a piece of work to share their learning from family trees to creating comic strips about friendship.
The children thoroughly enjoyed the day and their sessions and enjoyed discussing their learning.
"I really enjoyed our PSHE afternoon because I like learning about friendship and why we need to treat each other fairly. I think it's important to look at differences like skin colour or families because we should treat everyone the same. I also really enjoyed drawing the pictures too." Scarlett, Year 3.
Each class also shared a story which linked to their chosen theme. We enjoyed listening to stories such as 'The Proudest Blue', 'The same but different too' and 'The big book of families'. Here are some photographs of the work we produced!