World Book Day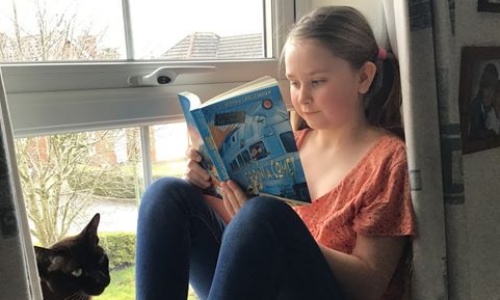 World Book Day - Thursday 4th March.
World Book Day is a celebration! It is a celebration of authors, illustrators, books and most importantly, it is a celebration of reading. This is the 24th year there has been a World Book Day, and on 4th March 2021, the children of Queensway Primary School came together both in person and virtually, to appreciate and share their love of reading with one another.
The main aim of World Book Day is to encourage children to pick up a book of their own and develop their love for reading by immersing themselves in a book. This year, the children have taken part in several activities which have differed across each of the year groups. These activities ranged from children creating reading dens to tuck themselves away with a book and guessing popular book titles through a series of clues. Many classes took the opportunity to explore a variety of narratives over the course of the week. Some designing their very own book covers or bookmarks, others sharing discussions about their current favourite reads or stories that they have read in the past that have inspired their thirst for reading. A few even joined in with live World Book Day masterclasses with well-known authors and illustrators throughout the day.
The importance of instilling a love for reading in younger children is growing evermore prominent and at Queensway we take pride in knowing that this underpins both teaching and learning in the classroom.