The Christmasaurus and the Winter Witch Prize Draw Winner!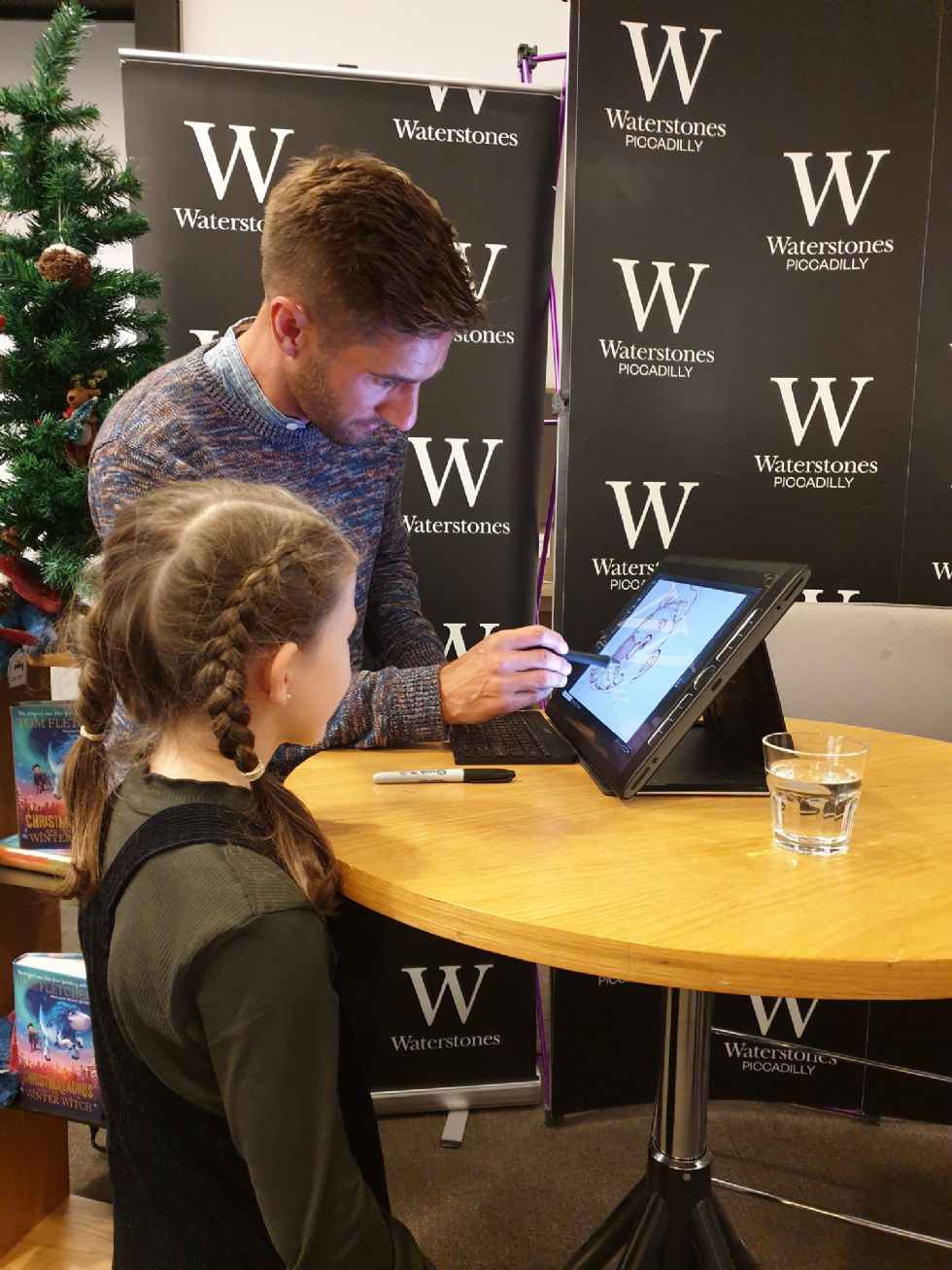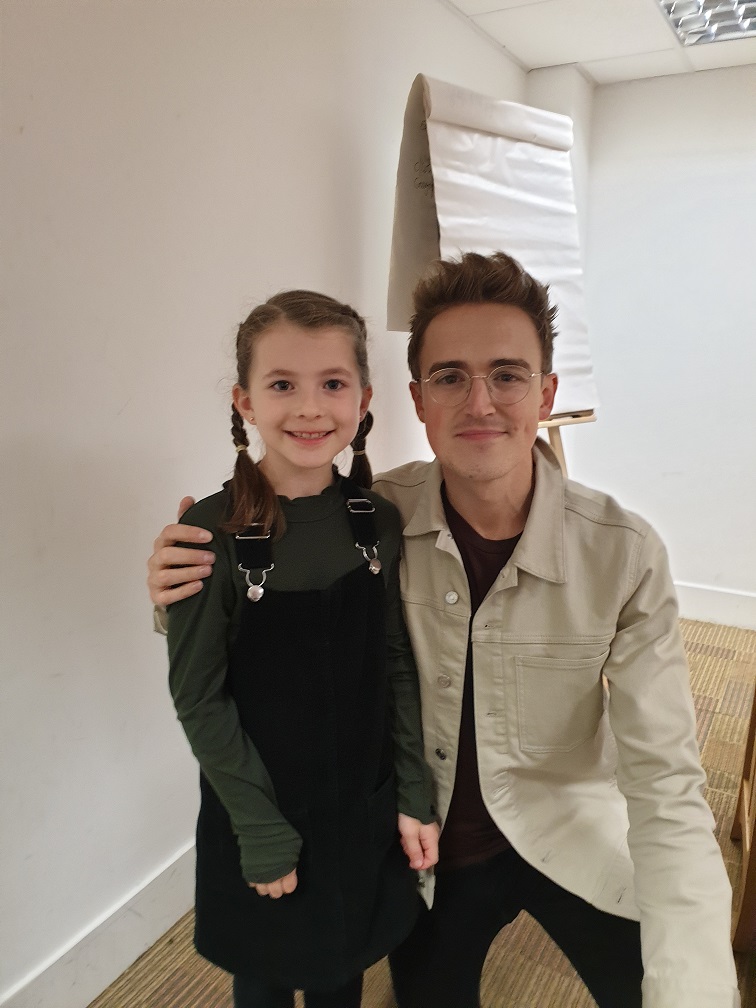 To celebrate the publication of Tom Fletcher's magical adventure, The Christmasaurus and the Winter Witch, Waterstones were offering one lucky winner the chance to meet Tom Fletcher at one of his signings in Waterstones! The competition was run jointly by Waterstones and Penguin books.
By pre-ordering the new book, Eloise from class 4MR was automatically entered into the competition. Eloise and her parents didn't actually realise she had been entered so it was a huge surprise to them when they were notified that she had won! Eloise was especially pleased as she loves Tom Fletcher books.
Eloise had an amazing time at Waterstones, getting to see behind the scenes in the biggest bookshop in Europe. Eloise was able to see where all the new books get delivered, the store rooms and go through all the corridors/passageways that customers don't get to see.
Eloise met and spoke with Tom, famous for being a member of the band McFly, who has gone on to become a bestselling children's author, and the Illustrator Shane Devries, who took some time to show Eloise how he creates the characters for the books. They also confirmed that they put little secrets in the drawings of the books if you look close enough!
October 2019